Welcome to our world of [mobile] coffee catering.
Our motto is to serve you with great integrity with a passion for quality and service.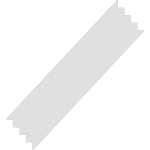 We have no problem putting our coffee carts wherever your heart desires - home, office or the great outdoors... we can make it happen. 
Choose from many of your favorite coffee shop drinks among our extensive selection. Does your event have a theme? We will personalize a menu and create drinks just for you.
If your event deserves an espresso drinks with a smile please feel free to contact us and let us roll our bean your way! We'd be honored to be a part of your special event and help make it unforgettable.
Each event is individually priced based on length and number of attendees. If you have an event in mind please contact us for pricing.  
Regular and decaf are available for all coffee drinks. 
Our drink specials change with the seasons and we will personalize a menu just for your event. 
We offer kosher coffee carts as well. 
Want biscotti or an espresso cookie with your latte? We can bring pastries.
a club for people who know coffee
We bean around Chicagoland, New York & California. Different events we've done in past include...
 Personal Events
bar/bat mitzvahs
birthdays 
home parties
weddings
reunions
Baby Showers
Business Events
grand openings
holiday parties
sales presentations
trade shows
seminars
appreciation days
Have an event not listed or in another city? Give us a call and we'll help make it happen for you.